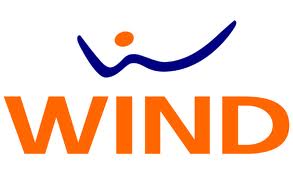 For a limited time, Wind Mobile is offering its unlimited high speed Infinite Internet for $29 a month for 12 months. If paid for two months in advance, they are also including the Huawei E1691 data stick for free. If you are considering to get their then please read the review below.
Speed: The data stick claims to feature 7.2 Mbps download speed and 5.76 Mbps upload speed. Our tests from various locations across Greater Toronto Area showed an average Download speed of 3.91 Mbps and 600 Kbps upload speed. Not bad considering the price. However, there is a noticeable amount of lag time when surfing the web. But once the site opens, it load very fast. Youtube videos download in a zap. Downloading files are also quite fast with speeds reaching upto 500 Kbps.
Reliability: We have tested the connection throughout the day for 5 days in a row and it did not disconnect a single time. Nor did we have difficulty connecting to their network within the GTA. Some consumers have complained about frequent disconnects from the network however that may have something to do with their computer settings or malfunction with the data stick. Update May 29, 2011: Several individuals using their service have reported that the signal strength suddenly decreases due to no reason. Solution to this problem by Wind's support: Unplug the data stick. Plug it back in. Open Wind's connection software, click on Tools->Options->Network->Registration Mode. Choose Manual search and register. Click Refresh. Once the networks appear, click on Wind Home (3G) and click Register. Go back to Connection Tab and click on Connect. This solves the problem most of the time.
The Catch: The plan includes unlimited amount of bandwidth, however, the Fair Usage Policy is applied. The policy indicates that after usage of 5 GB of bandwidth on any given billing cycle, the download speed will be reduced to 512 Kbps for that billing cycle. On today's demanding Internet usage, this limit is very poor.
Cost Comparison: Better alternatives to Infinite Internet would be Teksavvy and Acanac. However, these companies require land line or dry loop services enabled for usage. Wind data stick works independantly and is not in need of any cable or landline telephone service.
Customer Service: Wind could improve on their customer service representatives and thoroughly review the characters of their sales representatives. Many consumers have complained about poor handling of issues and slow warranty services.
Other Notes: Please note that the data stick has to be fully installed for the Internet to become active. Many consumers have tried to connect to the Internet while the data stick is still being installed. That will not work. It takes a quite a bit of time before the full installation is complete. The software included with the data stick is required to connect to the network. The bandwidth data shown in the Statistics tab of the software is not accurate and reset every time the computer is shut down. So, caution is required if one intends to keep the bandwidth limit below 5 GB.