Let's face it, selling online is not easy, specially if you are just starting up a new store. But with patience and perseverance, your e-commerce site can stand up to the test of time and generate the revenue you always wanted. So, how do you increase traffic for an e-commerce site without breaking your wallet or purse? This post will discuss just that.
Choose the Right E-commerce Platform
To be successful in the competitive e-commerce arena, you have to have the right foundation. That is, your e-commerce platform must be versatile. Do not opt for a platform with limited features. Your e-commerce platform should have the following features:
A visually appealing store front
Blogging capability
Gift cards and coupons
Customer reviews
Ability to recover abandoned carts
Suggest related products upon a sale
Responsive design
SEO friendly
When you have the right e-commerce platform, it will be easier to build traffic to the store.
Search Engine Optimization (SEO)
You want to ensure that your e-commerce site is optimized for search engines, mainly Google. It all comes down to the basics. Have SEO friendly URLs. Use headers and titles correctly. Take care of the images and image alt tags. Assign the right focus keyword and have it appear in the first paragraph of your page. Have a good keyword density throughout the page. Use the recommended 300 words to describe your product. Consider linking to some internal contents.
Blog Away…
Your e-commerce site is not much different from any other sites. In order to build traffic organically, you need good quality content added to your site on a regular basis. So, have a blog to meet that requirement. Blogs allow e-commerce site owners to write about their products, perhaps provide a review and endorse certain products. The articles could also be about how to use certain products, benefits, troubleshooting or setup instructions, etc. Having good quality content will pour in traffic organically.
Don't Ignore the Social Media
Building a presence in the social media is hard but it should not be ignored. Start with a Facebook Page, Twitter and Instagram accounts. If you cannot keep up with all of them, focus on one. When posting, use witty titles and descriptions.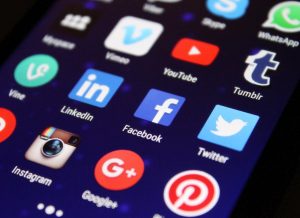 Build Presence in Community Forums
You are the expert in the products you sell. So, seek out community forums through which people discuss your products. Have a presence there and answer questions or make suggestions. Do not spam the forums though. Share your expertise and then provide a link to your product page.
Offer Freebies
Whether it's a free gift with every purchase or a free shipping day, ensure you offer plenty of freebies to your customers. Then use social media to promote your freebies. Freebies can also be in the form of free samples or coupon codes. Once an Amazon seller provided me with 2 free samples with the product I purchased which I never asked for. It made my day. Freebies will definitely attract new customers and retain existing customers.
Vehicle Advertising
Do you often drive during the rush hour traffic? If so, you are driving through hundreds of potential customers every day. Use your vehicle to advertise for you. Even simply having a large sticker showing your website address on the rear window of your car can go a long way. One piece of advice though, make sure you drive safe and responsibly to avoid a bad reputation for your business.
Mailing List to Increase Traffic
A mailing list is a great tool for increasing traffic. However, it is not easy to build up a strong subscriber list. It takes a lot of time and patience. In order to have people subscribe to your list, have a freebie or a discount coupon as an incentive. Once people subscribe to your list, make sure you don't bombard them with emails every day. That kinda gets annoying. Aim towards sending 1 or 2 emails per week.
Video Advertising
Video sharing sites like YouTube can bring in massive traffic for you. It is not difficult to create short and intuitive videos. The videos can be based on your blog posts, such as product reviews, troubleshooting, setup instructions, etc.
Listen to Your Customers
Your customers may contact you through your site or social media. Listen to their concerns and feedback. The faster you respond the more trust you will build up with your customers. This is a great way to retain existing visitors to the site.