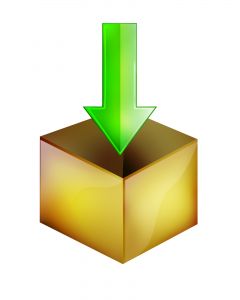 Computer users may be exposed to hidden malware or viruses if they happen to download files through torrents, file sharing programs and file hosting sites. Files obtained through these means may have hidden viruses built into them and once the viruses get into the system, they can severely damage the user's computer. In addition, personal information about the user may be exposed to potential identity thieves. The good news is that it is very easy to protect oneself from these hidden threats.
The first step to avoiding viruses from automatically getting downloaded to the computer is to ensure that an up-to-date anti virus is running in your system. There are several free antiviruses out there. Here is a review of some of the highest rated free antiviruses.
If you frequently download from torrent sites, make sure you have pop-up blockers on. Many of the torrent sites will have multiple pop-up windows showing up upon every click. These pop up windows may have script running in the background which can potentially put your computer at risk. To block pop-ups, download AdBlock Plus plugin for Firefox and say goodbye to annoying ads and popups.
Before downloading any file, read comments about the file from other users. If you see a comment stating that the file contains malware/trojan/virus, stay away. Do not download it.
If there are no comments and you are unsure about the contents of the file, download, but do not run the program. Assuming that you now have an antivirus running, right click on the file/folder and select an option which may state "Scan with …", giving you an option to scan the file/folder contents with your chosen antivirus program.  If the antivirus software detects any malware, immediately quarantine the file and remove from the system. Do not ignore the warning or proceed to execute the file.
What happens if you are unsure that a virus crept into your system? How do you check? Restart your computer to safe mode and run a thorough virus check. If the scan comes out clean, take a deep breath and feel good about it. If not, follow the instructions of the antivirus program to remove the malware and in the future, be very careful about downloading such files.