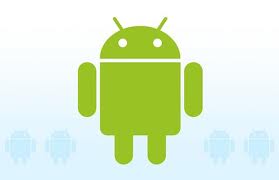 Below is a list of Free and Paid Android apps that are very popular and useful. These apps are must have for new Android Tablet PCs.
Top Free Apps:
1. Google Maps: Download the latest release of Google Maps, and never carry a paper map again. Get Google Maps with Navigation (Beta), Places with Hotpot, and Latitude.
2. YouTube: The latest version of the official YouTube app, now with in-page playback!
3. KakaoTalk: Enjoy free group or one-to-one chats anywhere in the world. KakaoTalk is a phone number based messenger service that allows iPhone and android users anywhere in the world to chat one-to-one or in a group for free. Message arrivals are instantly notified with Push Alert and you can send various multimedia such as pictures, videos, and contact telephone number. Enjoy KakaoTalk with your friends, colleagues, and family and experience the world of multimedia chatting.
4. Facebook for Android: Share and stay connected with your friends with the Facebook for Android app. Facebook for Android makes it easy to stay connected and share with friends. Share status updates from your home screen, chat with your friends, check out your News Feed, review your upcoming Events, look at your friends' walls and user info, check in to Places to get Deals, upload Photos, share links, check your Messages, and watch videos.
5. Angry Birds Game: Use the unique powers of the Angry Birds to destroy the greedy pigs' fortresses! The survival of the Angry Birds is at stake. Dish out revenge on the greedy pigs who stole their eggs. Use the unique powers of each bird to destroy the pigs' fortresses. Angry Birds features challenging physics-based gameplay and hours of replay value. Each of the 240 levels requires logic, skill, and force to solve.
6. Bubble Blast 2: Bubble Blast 2 is a puzzle game in which you burst bubbles to trigger a chain reaction in order to eliminate them.
7. Vaulty Free Hides Pictures: Hide pictures and videos from your gallery with unlimited free concealment. Keep your private pictures and videos private with Vaulty. Do you have pictures or movies on your phone that you don't want your friends, coworkers or kids to see? Hide them with Vaulty Free! Just open your gallery, select the pictures or videos you want to hide and then select share & pick Vaulty to hide the media. Open Vaulty and enter your password to see you hidden pictures.
8. What's App Messenger: Get WhatsApp Messenger and say goodbye to SMS! WhatsApp Messenger is a smartphone messenger available for Android, Blackberry, iPhone, and Nokia phones. WhatsApp uses your 3G or WiFi (when available) to message with friends and family. Switch from SMS to WhatsApp to send and receive messages, pictures, audio notes, and video messages. First year FREE!
9. Gas Buddy: GasBuddy helps you find the cheapest gas prices in your area. Find the cheapest gas on the go – for free! In one click, locate gas stations near you and see their current gas prices. Never overpay for gas again.
10. Barcode Scanner: Scan barcodes on products then look up prices and reviews. You can also scan Data Matrix and QR Codes containing URLs, contact info, etc.

Top Paid Apps:
1. PowerAMP: Powerful audio player for Android.
2. Robo Defence: Robo Defense is the ultimate portable tower defense experience. Featuring open maps, upgrades, achievements and nice graphics.
3. Titanium Backup Pro: Total backup solution.
4. Fruit Ninja: Fruit Ninja is a juicy action game with squishy, splatty and satisfying fruit carnage! Become the ultimate bringer of sweet, tasty destruction with every slash. Swipe up across the screen to deliciously slash fruit like a true ninja warrior. With three games modes in single player and worldwide leaderboards using Openfeint, the addictive gameplay will keep you coming back for even higher scores.
5. Root Explorer: Root Explorer is the ultimate file manager for root users. Access the whole of android's file system (including the elusive data folder!). Features include SQLite database viewer, Text Editor, create and extract zip or tar/gzip files, multi-select, execute scripts, search, remount, permissions, bookmarks, send files (via email, bluetooth etc), image thumbnails, APK binary XML viewer.
6. Beautiful Widgets: Beautiful set of Widgets containing clocks widgets, weather widgets, date widgets and toggle widgets with skins/themes support! Now with more widgets and layouts!
7. PicSay Pro: Award winning photo editor with all the tools you need to spice up your pictures. Spice up the pictures on your phone with this award winning photo editor! New, initial Xoom support, Gritty and Redscale filter, and new mouth stickers! Sharpen, remove red eye, crop & straighten, distort, insert cutouts of other pictures, paint, make color splash out of black-and-white pictures, add text, word balloons, apply effects like Cross Process, Lomo, Vignette, faux HDR, Tilt-shift, Pencil Sketch, and much more.
8. Documents To Go: Edit , View and Create Microsoft Word, Excel, and PowerPoint files and high fidelity viewing of your PDF files.
9. Talking Tom Cat: Talking Tom repeats everything you say with a funny voice. You can pet him, poke him, you can even grab his tail. Enjoy hours of fun and laughter with Talking Tom. He is especially fun for children of all ages. Record your own videos of Tom and share them on YouTube & Facebook, send them by email/MMS (text) or save them to SD card.
10. Vignette: Add film and camera effects to your photos.