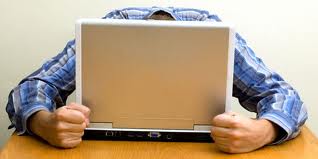 Your computer can crash anytime. It can be caused by a virus, hardware failure or due to many other reasons. Having a backup of your entire hard drive is very important. It ensures that your data is safe and most importantly, the hard drive can be reverted back to the state before the computer crashed. Having the entire drive backed up also allows you to keep licenses for software for which you don't have a physical CD.
Backing up your hard drive is simple and easy. There are many software available on the Internet which will allow you to create a full image of your drive. This image can later be used to recover your PC to the date the backup was made. Some software will periodically backup your system to ensure you have the most up to date backup of your data.
What you will need:
It's best to have an external hard drive to backup your data. You can also use DVDs, CDs and USB flash drives. You will also need a software to do the backup.
List of Free Software for Hard Drive Backup:
Here is a list of some free software to do complete or partial backup of your data.
Paragon Backup & Recovery (Advanced) Free Edition – a disaster recovery tool for stand-alone Windows-based PCs. Combining all the existing backup techniques and exclusive recovery environments, this latest edition satisfies the needs of even the most demanding user and is simply the most powerful free backup tool available today.
Easeus Todo Backup Home – EASEUS Todo Backup Home is a free and easy-to-use backup software for home users to back up photos, music, videos, documents, etc. It is an award-winning solution for a good reason: with detailed instruction wizards, your system, files, folders, videos, music will be in a safe condition within minutes without the help of an IT specialist. Most of all, it is free to use! EASEUS Todo Backup Home is a perfect backup freeware with powerful backup and recovery functions to fulfill all your requirements.
Macrium Reflect Free – An award winning disk imaging solution for free. A complete disaster recovery solution for your home and office. Protect your personal documents, photos, music and e-mails. Upgrade your hard disk or try new operating systems in the safe knowledge that everything is securely saved in an easily recovered backup file. Macrium Reflect supports backup to local, network and USB drives as well as burning to all DVD formats.
Easeus Disk Copy – EASEUS Disk Copy is a potent free hard drive clone software providing built-in burning software to copy disk or partition sector by sector regardless of operating system, file systems and partition scheme. The sector to sector method assures you a copy identical to the original. It can be used for backup, cloning, or upgrading small hard drive to a new drive, even cloning deleted, lost or inaccessible data from old hard drive for data recovery.
Download the software listed above as per your need and follow the instructions given by the programs to backup your data. The first full backup is time consuming but it is worthwhile. Make sure you keep the media used to backup your data in a secure and easy to find location.