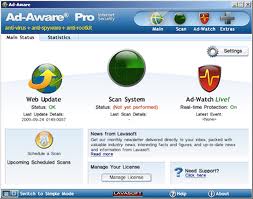 Why Do you Need an Anti Virus?
Did you know that viruses and malwares can enter your system without you even knowing it? In the past, you would have to download a virus infected file and execute it in order to get a virus. However, those days are long gone. Now, only 2% of the viruses get into the system through that manner. If you surf the Internet, you can have a virus or malware downloaded to your computer without your knowledge from websites that are either designed to do that or are infected by viruses.  There are many websites that are legitimate but if their servers' security is poor then hackers can easily break into the sites and add codes to automatically load unwanted programs to your computer. How do you protect yourself? You need a trusted Anti-Virus program.
This article outlines the 5 Best Paid Anti Viruses for 2011. If you are looking for Free Anti Virus downloads, then please click here.
The 5 Best Anti Virus for 2011:
A power-packed combination of our pioneer anti-spyware technology together with traditional anti-virus to provide comprehensive malware protection, including protection against virus, spyware, blended malware, trojans, rootkits, hijackers, keyloggers, and much more.
Features:
Ad-Watch Live! Expert – Gives you an additional layer of security by blocking connections to blacklisted IP addresses. It also adds process protection including behavior-based heuristics scanning, registry protection, and real-time network protection.
Real-time process protection – Blocks or suspends malicious processes and infected files that try to start or connect to your system, to prevent them from further integration in your system.
Real-time registry protection – Advanced detection of attempted registry changes, a favorite target for many malware distributors. Ad-Watch alerts you when a program tries to make changes to your Registry, giving you the power to block the threat or allow access.
Real-time network protection – Monitor outgoing network traffic and block connections to blacklisted IP addresses and known malicious websites to identify and stop active threats.
Real-time file protection – Blocks malicious files from entering your system, and alerts you to malicious files already on your PC.
Behavior-Based Heuristics Detection – Extra Sensory Protection allows you to go a step beyond detecting known threats — the heuristics detection finds and blocks unknown and emerging threats and stops deceptive malware and cyber thieves before they attack your personal information.
Rootkit Removal System – Expert level rootkit technology to uncover and remove even the most complex monitoring tools, stealth mechanisms and hidden code.
The Neutralizer – Advanced removal tool combats malware that attempts to restore itself even after rebooting your system.
Detect, Remove and Repair – Ad-Aware intelligently cleans your system by removing all traces of the infection.
Process Watch – View an in-depth snapshot of all running processes and quickly stop known offenders.
Network Drive Scanning – Scan network drives so you can detect malware on any shared disks on your network, not just on your hard disk.
TrackSweep – Control your privacy by erasing tracks left behind while surfing the web on multiple browsers, including Internet Explorer, Firefox, and Opera, with one easy click.
Automatic Pulse Updates – Protect against the latest forms of malware with faster, continuous pulse updates to guard your privacy against cyber attacks throughout the license duration.
Award-winning Internet security software defends your PC against viruses, hackers, spam, and identity theft without slowing you down! Perfect for today's Internet-connected families, its features include: iPhone-friendly Parental Controls, to monitor and control what websites your kids visit and who they IM with, 24/7; Firewall, to keep your Wi-Fi connection safe from intruders; IM Encryption, for private chatting; and more!
Premium PC Protection—Kaspersky Internet Security combines the essential security of our leading antivirus software with additional layers of defense against hackers, spam, identity theft, and complex Internet threats. Innovative technologies deliver real-time protection, monitor suspicious activity, and block dangerous actions before they can cause harm—all while working silently in the background.
Key Features: Real-time protection against all Internet threats; Best-in-class two-way firewall keeps hackers out; Cloud-based monitoring of websites and applications; Advanced parental controls allow you to limit or log activities and communications; Safe Desktop for opening suspicious programs without risk to your PC; Desktop Security Gadget for easy-access to protection status and settings.
Antivirus; Antispyware; Antiphishing; Norton Safe Web; Antispam; Identity protection; Norton Reputation Service; Parental control management; Smart firewall; Pulse Updates; Bot protection; SONAR 3 Behavior Protection; Network mapping and monitoring; Antirootkit
Lets you email, chat and surf the web without worrying about cybercriminals ripping you off. Delivers the industry's fastest security suite for protection from online dangers without sacrificing performance. Guards against online identity theft so you can shop, bank and visit social networks with confidence. Updates automatically, offers easy-to-use features and includes free customer support during your subscription period.
With thousands of new viruses created every day, relying on traditional security updates isn't enough anymore. Unlike the competition, exclusive McAfee Active Protection™ technology instantly analyzes and blocks new and emerging threats in milliseconds so there's virtually no gap in your protection.
Work or play with minimal interruptions with fast and effective virus, malware, and spyware scanning. Schedule security scans when you're not using your PC. Automatic scans and updates occur when your PC is idle. All of which means, McAfee® Internet Security won't slow you down.
Detects, blocks, and removes viruses, spyware, adware, even rootkits – insidious programs designed to tamper with your PC. Blocks outsiders from hacking into your PC.
See our guide on where to buy cheap anti-virus for up to 80% off retail price.