Microsoft Outlook 365 allows creation of simple polls or voting system through email. Polls are great for gathering majority votes for an event or simply to gather opinions of colleagues and friends. The default polling options include simple responses such as, Yes or No, Approve or Reject, and Yes, No, or May be. There is an option to generate custom responses as well.
How to Create a Poll Using Microsoft Outlook 365
Step 1: From the Home tab, click on New Email button. Enter the recipients and an email subject.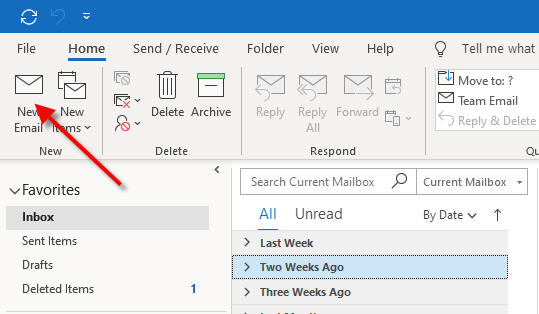 Step 2: Click on Options tab and select Use Voting Buttons. Outlook has several default options to choose from. If you need to create a poll using different poll options, click on Custom and go to Step 3. Otherwise, select one of the default options and proceed to Step 4.
Step 3: For custom poll entries, enter your options in the field next to Use Voting Buttons as shown below. Separate your options using a semicolon. For example, in our example below, I have entered Monday;Tuesday;Friday as voting options for my poll. When the email recipient votes, they will see these three options. Once you have entered the choices, click on the Close button to return back to the email message.
Step 4: Click Send button to send out the email with the poll.
When your recipients receive the email, they will have a notification stating that they can vote by clicking on the Vote button. The vote button is located under the Message tab.