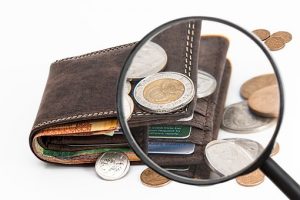 Web hosts offer lucrative deals for new customers; however, existing customers can also get similar deals with some negotiation skills. For example, let's say while looking for a new web host, you notice a 50% off deal on your favorite web host's website. You immediately sign up for the deal for a period of time (usually 12 months). After 12 months, you get an invoice for renewal at the regular price, which is 50% more than what you paid for. A huge amount of people will simply pay the full amount for renewal without having a second thought. Don't make this mistake. Find out how you can save thousands by negotiating great renewal rates and much lower price for web hosting with your current host.
Some bloggers suggest that you sign up for 36 months up front to take advantage of better deals. That is not advisable. 36 months is a long term commitment and doing so can result in disappointment in the future. What if the host is not reliable in the long run or you no longer need the site? Anything can happen. You don't have to go on long term contracts with a web hosting company in order to score a great deal.
How to Negotiate a Lower Price for Web Hosting
In today's competitive market, web hosting companies like any other companies, will try their best to retain existing customers. This puts you at an advantage. When you receive your renewal invoice, simply call, email or start a live chat session to negotiate a lower price.
When my renewal came up this year, I simply started a live chat session with my host and told them upfront that I cannot afford to pay the full renewal price and would like to continue receiving the 50% off discount I got when I first signed up. They offered me 25% discount. I said that it's too low and would rather sign up with a new host. They immediately offered me the same 50% discount I originally received and created a customized invoice link for payment.
As you can see, with few minutes of your time, you can save hundreds or even thousands in the long run on hosting.
But, before you negotiate a renewal deal, ensure that you are happy with your current host. If your host let you down more than enough times, consider moving to a better host.
5 Qualities of a Great Web Hosting Company
Reliability – The web hosting company must be reliable and up and running 99.98% of the time. Reliability is the single most important trait of any hosting company.
Speed – If your site runs on WordPress, it is vital that your web host's servers are optimized for running WordPress. Remember, sites based on old fashioned html coding loads faster than WordPress blogs. So it is important that the host you choose provides WordPress optimized hosting plans.
Bandwidth and Storage – Plan for the long term, ensure that your host can handle the load if your blog becomes popular in the future. Sufficient, storage is also recommended as modern websites are loaded with pictures and videos.
Fast Customer Service – Make sure that your host provides 24/7 technical support. You don't want to wait hours waiting to hear from them when something goes wrong.
Good Reviews – Search around to see reviews of your hosting company. Some reviews are purely done by affiliate marketers who will only provide positive information to generate leads. Avoid those. Look for genuine non-affiliated reviews of your host and ensure that they have a good rating from their users.