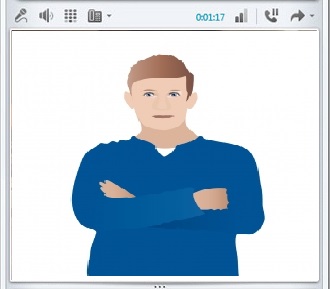 In an office environment, Microsoft Lync is a versatile communication software which can be quite productive. From instant messaging to video conferencing, Lync can simplify communication between team members. Those individuals who have a designated business laptop can video conference without a worry. However, those who have designated desktops without webcams, may face difficulty starting a conference. The following tutorial will demonstrate how to join a video conference to atleast see the streaming video.
Obviously, desktop users without a webcam will not be able to show their side of the video but often, they cannot even start a video call with an individual due to the lack of a webcam. The problem is very easy to bypass. Lync 2010 requires that atleast a microphone is connected to the computer. If a microphone is not located in the desktop, Lync will automatically give an error message and end all incoming video calls. However, even if you don't have access to a microphone, the following trick can be used. Pretty much everyone owns headphones/earphones that they use to listen to audio from their smartphones. Connecting the earphone jack to the Mic In audio outlet (usually located behind or front of the desktop) will eliminate the error message in Lync and allow the user to start a video call. To permanently eliminate the error, simply order a microphone and connect to the desktop.
Simple solution! Isn't it?